Iconic designers entering Luxury Real Estate space in Miami
High-End Fashion Brands Enter Miami Luxury Real Estate: Where Style Meets Real Estate
Miami, the vibrant city known for its stunning beaches, rich culture, and thriving nightlife, has become an attractive playground for high-end fashion brands seeking to expand their reach beyond the realm of couture. In a captivating fusion of style and real estate, these luxury fashion houses have made their mark on the Miami skyline by lending their names and design aesthetics to exclusive residential developments. Let's delve into the world where high fashion meets luxury living.
1. Versace Residences:Inspired by the iconic fashion empire of the late Gianni Versace, the Versace Residences stands tall on South Beach's prestigious Ocean Drive. This opulent oceanfront tower reflects the brand's signature style with its elegant and lavish interiors. Residents enjoy breathtaking views of the Atlantic Ocean, as well as access to a private rooftop pool, spa, and fitness center, all impeccably designed to exude the timeless glamour synonymous with the Versace name.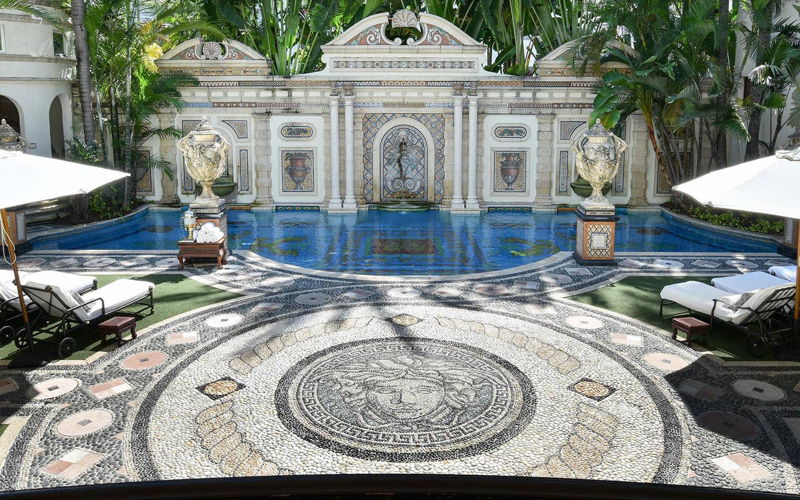 2. Armani Casa:Located in the heart of Sunny Isles Beach, the Armani Casa development is a collaboration between the renowned Italian fashion house Armani and the Dezer Development group. This striking waterfront tower boasts sleek, minimalist designs and high-end finishes, reflecting the brand's sophisticated and contemporary aesthetic. Residents indulge in a luxury lifestyle with exclusive access to a private beach club, oceanfront restaurant, and a state-of-the-art fitness center.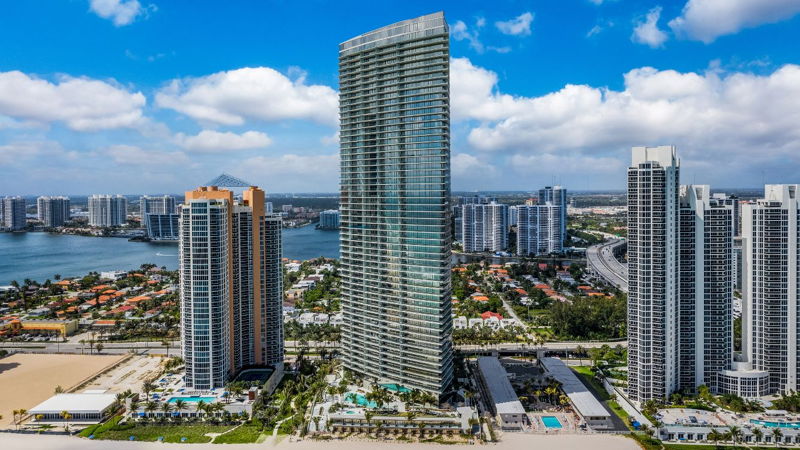 3. Fendi Château Residences:Situated along the pristine shoreline of Surfside, the Fendi Château Residences redefine luxury living. The exquisite development blends Fendi's renowned craftsmanship with exceptional architectural design, showcasing the brand's distinctive style throughout. Each residence is adorned with custom Fendi Casa kitchens and elegant interiors, while residents can unwind in the private spa, dine at the gourmet restaurant, or enjoy the stunning oceanfront pool deck.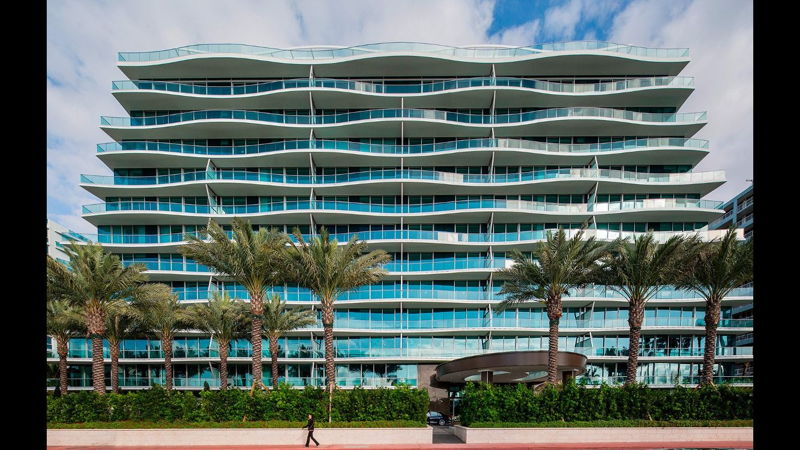 4. Missoni Baia:Missoni Baia, a collaboration between the iconic Italian fashion house Missoni and developer OKO Group, graces the Edgewater neighborhood. Inspired by the brand's colorful patterns and vibrant spirit, this waterfront tower boasts striking architecture and contemporary designs. The residences feature open layouts, floor-to-ceiling windows, and spacious balconies, offering panoramic views of Biscayne Bay. Amenities include a bayfront pool, tennis courts, and a luxurious spa.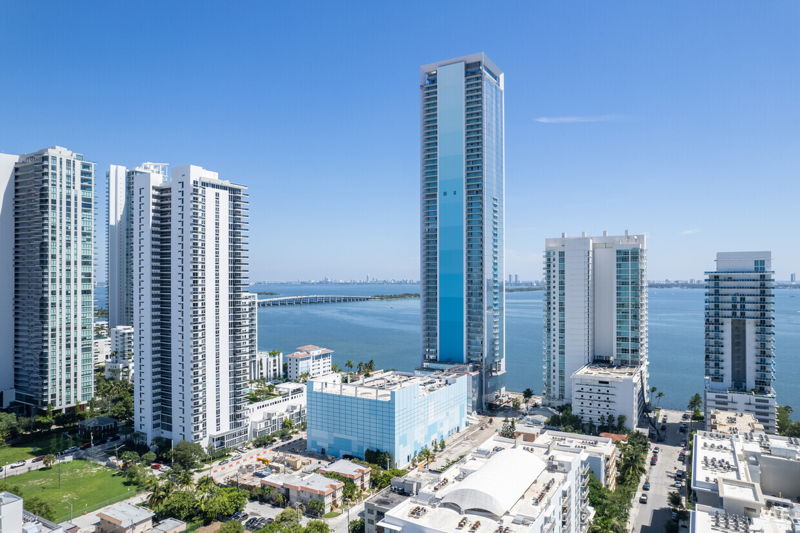 5. Porsche Design Tower:Although not a fashion brand, the Porsche Design Tower deserves mention due to its association with luxury and high-end craftsmanship. Nestled in Sunny Isles Beach, this iconic cylindrical tower is a testament to engineering and design excellence. Residents can drive their vehicles into private glass-enclosed "Sky Garages" right up to their high-rise homes. The tower also features a private restaurant, spa, and oceanfront swimming pool, providing an unparalleled living experience.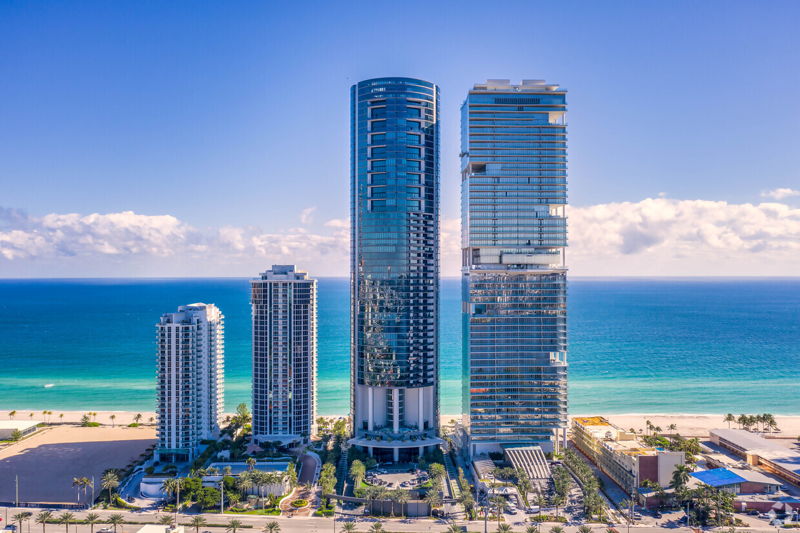 6. Estates at Acqualina:Adding to the allure of Miami's luxury real estate landscape, the Estates at Acqualina presents a collaboration that transcends time. The late Karl Lagerfeld, the iconic fashion designer, was entrusted with designing the lobbies of this exclusive development. Situated in Sunny Isles Beach, these lobbies showcase Lagerfeld's unmistakable style, blending elegance, artistry, and sophistication. Residents and guests are welcomed into a world of grandeur and refinement, surrounded by impeccable design and luxurious finishes.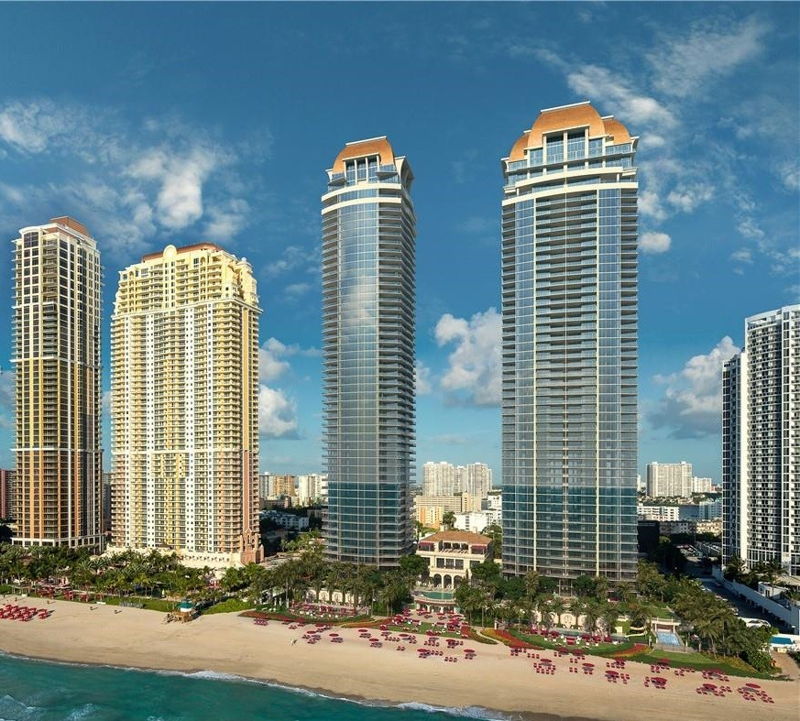 Miami's luxury real estate scene has transcended traditional boundaries by incorporating high-end fashion brands into its skyline. These collaborations between fashion powerhouses and prominent developers have created a fusion of style, opulence, and exclusivity, elevating the concept of luxury living. If you would like to learn more about those buildings and need help navigating complex data, dont hesitate to contact me! Tatiana Kolomiets P.A. 305.987.7470 ( also on Whatsapp)