Advantages and Disadvantages of Buying a Pre-Construction Real Estate in South Florida
Buying a pre-construction real estate property can be exciting opportunity for many people whether they are buying a primary residence, second home or investment property. In South Florida the market for pre-construction projects is particularly attractive with local as well as out of state and international buyers due to the regions luxurious lifestyle, lower tax and favorable climate. As many buyers get more and more sophisticated in their preferences, developers start launching brand names towers that gained a huge amount of popularity like St Regis Sunny Isles, Bentley Residences, Aston Martin , Porsche tower and Armani to name a few. Brand name towers are particularily attaractive to buyers who are looking for unique and exclusive lifestyle as they offer a wide range of experiences associated with the brand.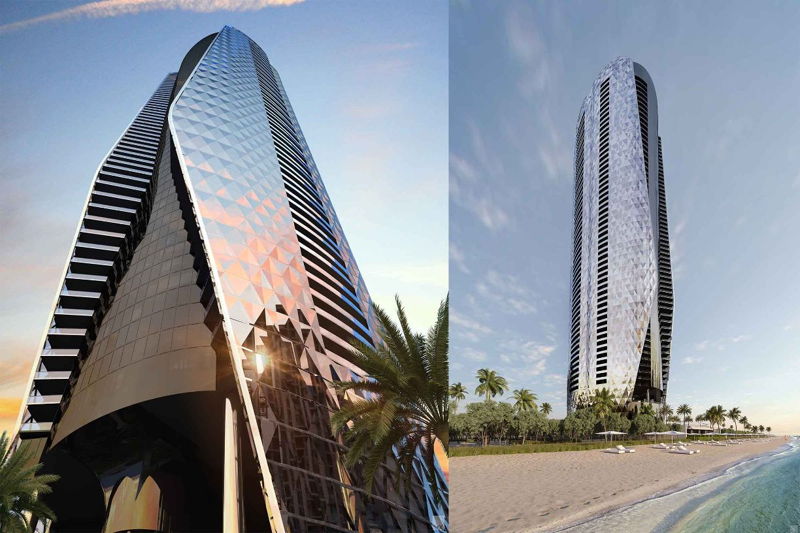 Like any other investment opportunity buying a pre-construction property comes with its advantages and disadvantages. So lets dive right into it!
Advantages of Buying Pre-Contruction Real Estate
One of the biggest advantages of buying pre-construction real estate in Miami, South Florida is that buyer has the opportunity to customize the home or condo to their preferences. This can include everything from the layout/ floor plan of the property to the finishes and fixtures throughout. Although many developers deliver their units "Decorator ready", there are some high end developers like Trump Group ( no association with former President) who deliver their units "Completed" which means it comes already with flooring throughout, all walls painted, closets built out. This option saves a ton of time for the buyer after closing on a unit. Additionally, pre-construction projects come with top of the line amenities, advanced technology and energy efficient features that make them highly desirable.
Payments for pre-construction units are made in set schedule typically 10% -20% at different stages so the whole amount is not necessary right away and buyer can time it according to deposit schedule. Most mile stones are: at contract, ground breaking, units floor top off, roof top off and project completion.
Some developers for signle family communities offer buyer incentives and closing costs assistance which can amount to a significant savings!
Another advantage of buying pre-construction is the potencial for appreciation. Real Estate in Miami and South Florida overall is known for its high demand and high value, and investing in pre-construction properties could provide you with an excellent return on investment.
Disadvantages of Buying Pre-Construction Real estate
One of the biggest disadvantages of buying pre-construction real estate in South Florida is the uncertainty of the timeline. Construction delays are common and you may not be able to move into your new home as quickly as you have hoped. Another potential downside is the possibility of a project cancellation all together. While rare, its not unheard of for pre-construction project to be cancelled due to be undercapitalized developer, financial or legal issues. Researching developer track record will help to know if you are dealing with the reputable company.
But Why do You Need to Work with Experienced Real Estate Agent ?
Agent experienced in pre-construction sales can help you navigate a complex process from beginning to the end. That included helping you pick the right pre-construction development that fits your budget, lifestyle needs and wants and help you pick the developer who has a track record of quality construction and outstanding final product. Your Realtor should also be able to advise you on attorneys specializing in pre-constrcution who can review with you the Reservation agreement and Contract during a 10 day " cooling off " period and go over your assignment clause and early termination conditions, make adjustments if needed.
As much as there is excitement about buying into beautiful project of pre-construction, there are namy more nuances and question that will arise along the way. So please ask me! If you are considering acquiring real estate in South Florida and would like an assistance of experienced Realtor to guide you through the process, we are more than happy to help! Tatiana Kolomiets P.A. with United Realty Group. On my website TatianaVKolomiets.com you can find latest pre-construction developments in Miami, browse available listings by the area of interest and read more useful articles on buying and selling process that we post frequently!
Contact Form
For more information please fill out the form below