Condo? Townhome or Single Family? Buying Real Estate in Miami
Miami South Florida is a hot spot for Real Estate, attracting local and out of state buyers who want to live in this beautiful and diverse location with vibrate culture. Proximity to the beautiful white sand beaches, entertainment and night life has many people thinking about owning here. Whether you are a first time home buyer or looking for your next investment South Florida has a range of properties available, including condominiums, townhomes and single family homes. In this blog post we will explore different products available and provide tips on what to pay attention to when acquiring real estate in South Florida!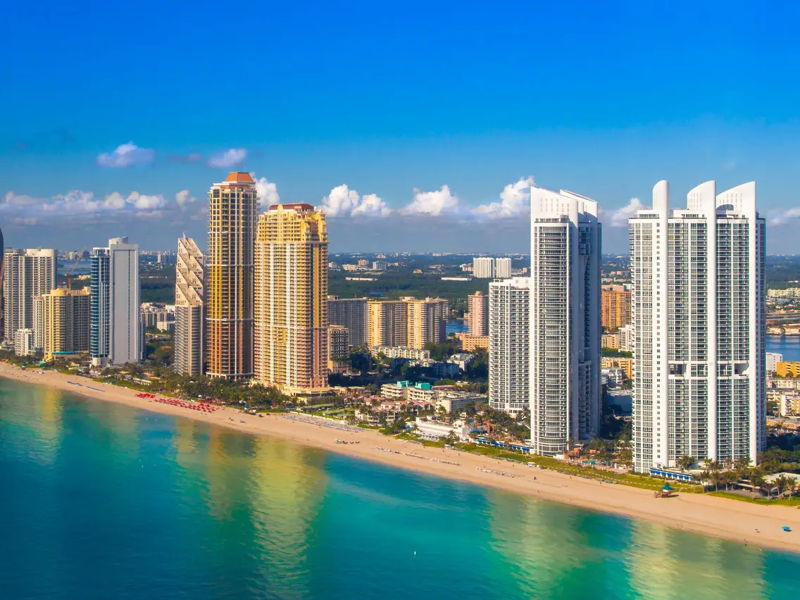 Condominiums
Condominiums are a very popular choice for those who want a low maintenance lifestyle in South Florida. With the vast options of skyrises and pre-contruction projects to choose from main factor that can play a role is location, proximity to work or school and safety of the area. Most of the condo buildings offer an extensive list of luxury amenities such as 24 hour concierge, security, sunset and sunrise pools, state of the art fitness center, kids room, Movie Theatre, game room, spas and saunas, wine cellars and so much more. In other words-a convenient and easy way of living with the least maintenance. When purchasing a condominium pay attention to the condo fees ( a monthly HOA fees) that cover cost of amenities and services included. The amount will be directly correlated to the square footage of the unit owned. Also, ask about any restrictions on rentals as some condos may have limitations on how long you can rent out your unit.
You also will need to obtain an approval from the board who will check the background and financials before granting you a certificate of approval. This is valid for any type of real estate thats governed under the management of HOA. The process takes around 2 weeks on average to complete and is a part of real estate transaction.
Townhouses
Townhouses are similar to condos in sense that they offer a low maintenance lifestyle, but they typically have more square footage and outdoor space. Townhouses can be a great option for those who want to have a little more privacy in a less density setting and separation from their neighbour. When purchasing a townhouse pay attention to the layouts as many may have od-shaped rooms or awkward floor plans. HOA monthly fees are typically less than those of the condo buildings and its good to ask what is included in the maintenance fee and what needs to be paid on top of it.
Single Family Homes
Single Family Homes are the most traditional option for those looking to purchase real estate in South Florida. With more privacy and space, these homes offer a wide range of possibilities for customization and personalization. When purchasing a single family home pay attention to the elevation of the house since when it rains heavily you want to avoid the risk of flooding. Also ask about potential maintenance cost like pool maintenance, landscaping or roof repairs as these can be costly.
Things to pay attention to
When purchasing real estate in Miami there are several things to pay attention to. First, consider the location and proximity to work or/and school and other important to you infrastructure. Not everyone can enjoy a long commute back home from work. Second, pay attention to the condition of the property and any potential repairs or upgrades needed. Third, consider the pricing and if its within your budget. Fourth, ask about any potential Restrictions and Regulations such as Zoning laws or HOA regulations. Also for the condo buildings its always good to inquire if the building is planning or undergoing any special assessments since the cost is usually transferred to the new owner and paid on top of the monthly HOA fee.
Questions to ask
When considering purchasing real estate in South Florida, its crucial to work with an experienced real estate agent who can guide you through the choices, areas and give recommendations as well as pluses and minuses of certain neighbourhoods, communities or boards that manage the developments.
In general, regardless of the type of property ask about its history, if it ever had any structural or flooding damage. Second, ask about neighbouhood. The more you know the better informed decision you can make. Third, ask about the market and any potential future developments that could effect the value of your future investment. Forth, always ask about the maintenance costs.
In conclusion, purchasing real estate in Miami can be a great investment opportunity whether you are looking for a low-maintenance condo or traditional single family home. It also can be stressful and it doesnt need to be this way. There wil be many questions as you go along. Ill be happy to answer any of them and provide guidance to you every step of the way so you can have a smooth and stress-free transaction.
Tatiana Kolomiets P.A.
Real Estate Advisor
United Realty Group
305-987-7470
bestofbeachfront@gmail.com